I still have the Motorola Razr cell phone, so the camera isn't the best. Here's some pics from the last few months.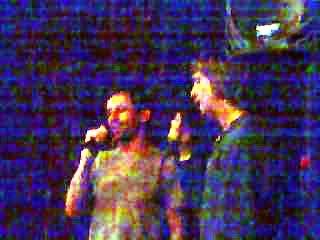 Dave Kadavy and Tim Racine, karaoke at the Spot. We were there for a theater group's fund raiser and took full advantage of the drink special. They are singing either California Love or Gin and Juice. (In recently speaking with Dave, the song was Extreme's More than Words)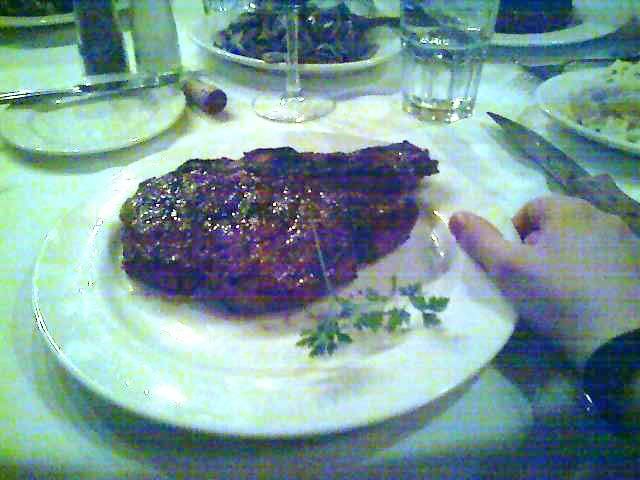 Look at that juicy steak! Best steak I've ever had! Harry Caray's Steak House. Who'd a thought? This was at the dinner with my bros for my younger brother's going away party. He's in Cambodia for 2 years, and what a perfect meal to have before 2 dietary years of bugs, rice, and sand. Yum!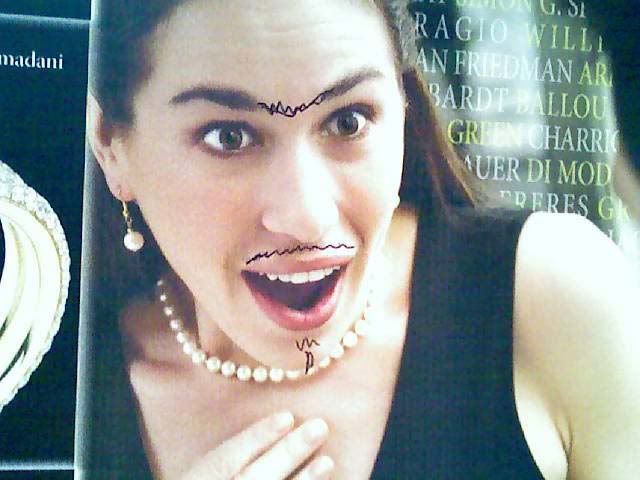 Some one graffit-o-tagged this add for engagement rings (I think). It caught me by surprise, and I actually laughed out loud when I saw it. Let this be a lesson to all you jokesters out there: Never underestimate the comedic power of added facial hair.
Joe